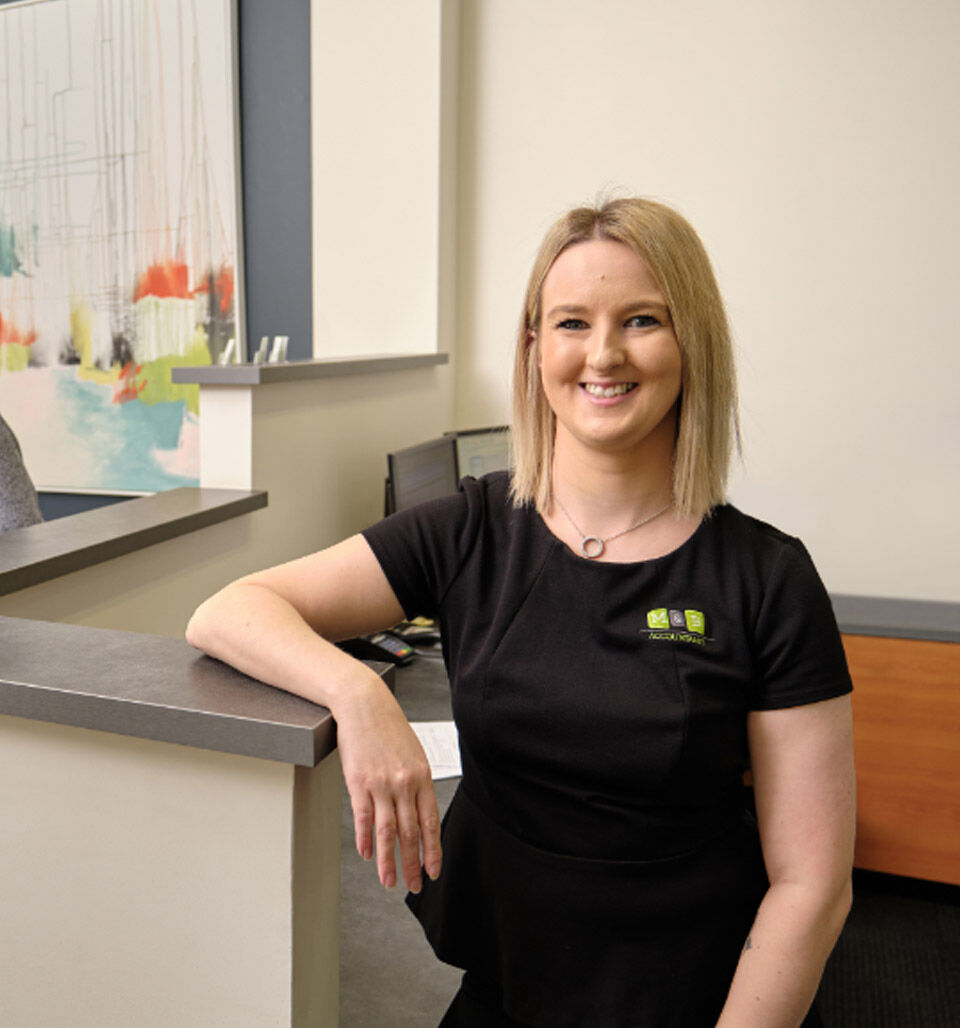 Accounting
We know you probably hate the word accounting, but that's great because it's what we love to do.
As a business owner, you will know all too well the never-ending obligations (and abbreviations!)… BAS, Tax, GST, PAYG, Superannuation/SGC etc. etc. Arggghhh right! This is why we are here. We can help you prepare and understand what you need to do and ensure you keep on top of your compliance obligations.
Your attention should be on your clients and not your books. We have your back. The Australian Accounting Regulatory and Taxation System is an ever changing complex system, written in 'accounting speak' which can prove to be very difficult to understand, so why not let us do all the hard work for you.
We will look after the 'nitty gritty' of your business, giving you peace of mind that the financial side of your business is in safe hands.
We spend many hours per year ensuring we are up to date with legislative changes so you don't have to.
Your financials can tell a story in which we can re-tell back to you; not in accounting jargon that makes you feel as though we might as well be talking to you in a foreign language, but in plain English.
We also understand that every client is different and that is why we do not use a one size fits all approach. We work closely with each individual client in a way that suits you. You may like formal detailed numbers or you may prefer a visual approach. For this reason, we also understand a single accounting software package does not suit all, therefore we are proficient in a range of programs and work with what suits your needs.
Allow us to take the worry of accounting off your hands to let you focus on what you actually love to do!
We can provide for you:
Monthly, quarterly, 6 monthly or annual financial statements
Analysis of financial statements on an ongoing basis or as often as you like
Cash flow preparation and advice/budgeting and ongoing review of your progress
Accounting software packages
Tax Planning Advice and strategies

Taxation
Let us assist you to meet all your taxation obligations
M & B Accountants offer a full range of taxation services to assist you in meeting your taxation obligations. We work closely with you to ensure your returns are completed accurately taking into account current tax legislation. We will relieve you from the stress of tax time, giving you peace of mind that your tax affairs are in safe hands.
We spend many hours per year ensuring we are up to date with legislative changes so you don't have to.
It is also important to us to work with you, ensuring we have a clear understanding of your future taxation obligations to avoid any nasty surprises. If we believe it may be beneficial to your personal situation, we will also prepare an interim review of your current position before the end of the financial year to not only provide an analysis of how your business is tracking, but to also allow us to suggest tax planning strategies to help provide you the best outcome come tax time!
We provide:
Financial & Taxation return preparation for individuals, sole traders, partnerships, trusts, companies & Self-Managed Superfunds
Tax planning
Preparation of monthly, quarterly or annual Business Activity Statements
CGT calculations & advice
FBT calculations & advice
Small business concessions
Electronic refunds
Objections on assessments
Payroll tax advice
TFN applications
TFN declarations
ABN Applications
PAYG Withholding registrations

Bookkeeping
Hate doing bookwork? Let us help you keep on top of everything books or let us do it all for you!
We know many people cringe at the thought of doing bookwork after a big day of being out in your business! We also know that bookkeeping is at the heart of every business and is often a major cause of stress for small business owners. Account coding/allocation, payroll processing, debtors, creditors, superannuation obligations, bank reconciliations, activity statements, the list goes on. We pride ourselves on making all of this super easy and painless. We can help with as little or as much as you like. Whether it be helping you understand all your obligations, help create a process that works for you, or do all of it for you, we are here to help!
We also understand that everyone's needs are different and therefore we don't focus on only one accounting software program. We will work with whichever program best suits your needs, or alternatively we can guide you to the best fit which may be MYOB, Xero, Reckon or Quickbooks. We also offer training in online accounting software.

Self-Managed Super Funds
We understand that a good, well managed Super Fund can be one of the keys to a comfortable retirement
Superannuation Legislation is very complex, and can affect everyone differently depending on what stage of life you are at. We understand that a good, well managed Super Fund can be one of the keys to a comfortable retirement.
We can assist you with fund compliance. We will work alongside you to make sure you understand your requirements in keeping your fund compliant as well as completing your yearly super fund financials and taxations returns.

Business Coaching / Development
We love to talk all things business! New ideas, thoughts, growth prospects and the list goes on.
Do you have a skill, talent, passion, or even just an idea? Do you already run a business you want to grow further? Or, do you simply want advice or to talk to someone about your current business operations?
Our highly skilled team, with years of business experience love to talk. Whether you have no idea where to start or just want to fine tune things, we can help you in all aspects of your business. We will work alongside you and your team and can provide you with customised advice to guide you on your journey and provide you with the tools for success.
You are an expert in the service or product that you offer that is why you are in business! So, we want you to focus on that and how to best sell it so that your business can flourish. We are here to inspire and motivate you to do this and give you the tools and support you need for outstanding performance and business success. We understand that it is not about working harder, but working smarter.
We see ourselves as your friend and part of your team! We are invested in your business and are there with you through it all… helping overcome challenges and celebrating business wins and success. No one wants to see you succeed and achieve your goals more than us!
Some areas we may be able to help you and your business with include;
Looking at what if scenarios to increase profits
Regular business coaching sessions, ensuring accountability to take steps to improve your business
Goal setting and development of action plans
Understanding your KPI's – reviewing your budgets and cashflow to see what is working and maybe what's not!
Developing business plans
Implementation of marketing plan
Training of your team

Consulting
On top of our business development services, we also offer a business consulting service in which we can help turn your dream into a reality.
If you have an idea, we can help evaluate and work through that idea with you. If you have an existing business, we understand that the business environment can be tough and demanding. We understand these challenges and can work with you to get over these speed humps, as well as recognising opportunities for your business.
Our consulting services provide a range of one-off strategies to ensure you are operating in the most efficient and effective way.
These services can be part of your overall business plan, or one off services as needed.
We are happy to assist in whatever way we can to ensure you have the time to focus on your business whilst we manage and focus on your projects.
We love to chat to our clients to help overcome challenges and share in your success, giving you peace of mind that everything is taken care of.
Some of the consulting services we can offer include:
Business Succession Planning
Estate planning
Business Restructuring
Feasibility of a new business
Registration of Work Cover
Registration of Superannuation
Form 2 - Statement by a vendor
Wealth Monitoring
Industry Comparison/Benchmarking

Company Secretarial
We offer you a no fuss approach and peace of mind with your various company secretarial needs.
You can save time and resources by engaging our Company Secretarial services to assist you.
Here are some of the services we can help you with:
Register a company (company formation)
Business name registration
Incorporation of association registrations
Change of company details including company name, registered office/business address, officeholders and shareholders
De-registrations
Company and personal searches
Preparation of Australian Securities and Investments Commission (ASIC) database updates
Annual ASIC company statements
Accounting Software Training
Doing what you love should be simple right? We will work with you to ensure this is the case!
When you spend less time having to complete the administration of running your business, you can spend more time in your business making it soar… that's the fun part right!
We have experience in various computer software programs including MYOB, Xero, Reckon and Quickbooks. We can assist with how to use these programs to keep on top of your business including access to instant data that can provide valuable real time insights into your business as well as help you keep on top of the day to day running of your business.
We also keep up to date with new software developments and releases within these programs to ensure we can provide your business with the benefit of new functions and improvements that can make your life easier
Do any of these sound like you?
Don't currently use accounting software and are unsure of what you need from your program?
Different business needs require different software. We work very closely with you to gain a thorough understanding of your business to allow us to help you choose the one that will suit your business and your capabilities
You currently have a program you are using but think it is messy or you lack confidence in using your software? You feel like your head is spinning!
One thing we absolutely love doing is getting you programs/systems organised and up to date. There is no better feeling than seeing the relief on a client's face when this huge weight is lifted off their shoulders.
Once we have everything cleaned up we will show you how to navigate and use the software allowing you to keep this blissful feeling!
You are confident in the use of your program but still love to make your life easier with new developments
…. Then we are the team for you
Legal Trust Accounting
If you are a legal firm with a trust account, you understand how scary it can be!
Navigating the pages and pages of legal requirements and the importance of keeping up to date.
We can help with this. We offer a full trust accounting service in which we can perform trust entries and monthly reconciliations